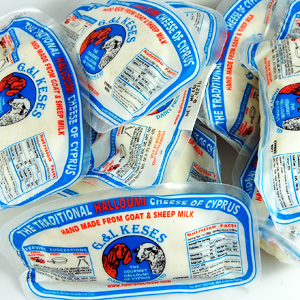 You can do almost anything with Keses halloumi cheese!
How to serve Halloumi
Fresh:
For breakfast, together with fruits or vegetables.
On the Grill:
An excellent delicacy to satisfy difficult tastes. Note that is does not melt on the grill.
Fried:
As a compliment to another dish or by itself (omelette, cheese pie).
Grated:
On top of pasta and other dishes.